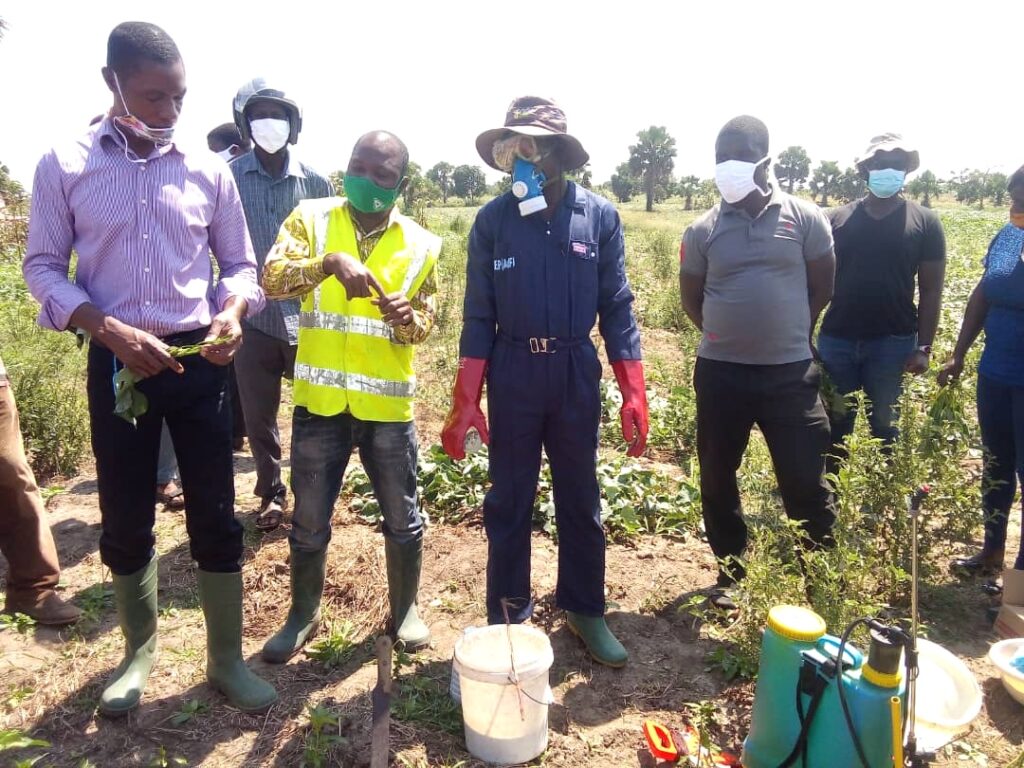 Farmers have been urged to adopt good agricultural practices which include the use of appropriate planting materials, good agronomical practices to increased sustainable food production.
Mr. Richard Segdem of Adidome Farm Institute said this at a three-day training programme for some selected farmers in the Ketu North District of the Volta Region.
It was on the theme 'Improving productivity and product quality of smallholder farmers through GAP training'.
The programme was organized by Maphlix Trust Farms in collaboration with the German Agency for International Cooperation (GIZ) with the support from the Adidome Farm Institute at Tadzewu to educate farmers on the Orange Flesh Sweet Potato developed by Savanna Agricultural Research Institute.
Mr. Segdem explained that good agricultural practices make farming easier, reduce costs, and avoid labour work. He advised that farmers should seek advice from extension officers and adopt the use of technology in their farming activities to improve their productivity.
Mr. Segdem said adopting new technologies and modern agronomic practices is the only way to increase food production and ensure food security for the increasing population.
Managing Director of Maphlix Trust Farms, Mr. Felix Kamassah said that the objective of the training is to beef up the number of out-growers to be able to produce enough to feed the potato consumers and ensure they are armed with the relevant and appropriate agricultural methods.
"Our target is to train 400 smallholder farmers by the end of our workshop so they can meet the set targets in terms of yields. After the training, Maphlix Farms would supply the farmers with the requisite planting material, as well as extend other services like tractor and equipment services to them. When the crops are due for harvesting the company would buy from the farmers for onward export," he said.
Mr. Kamassah revealed that, there is a huge international market for Sweet Potato and that they are preparing themselves for all opportunities within the value chain
"Orange Flesh Sweet Potato has Vitamin A benefits, which is very good for children especially with the provision of free food to the children in government schools and I believe this is one of the best meals to serve; this is the time for the government to invest in the Potato sector by providing smallholder farmers with irrigation systems and equipment's for value-added addition", he added.
Madam Florence Keleku a Sweet Potato farmer at Tsinea expressed concern about their inability to get loans from the Banks in the country to expand their farms. She pleaded with the banks and the government to hear they cry.
The farmers appealed to law enforcement agencies to arrest people who are selling fake agrochemicals to farmers in rural communities.
Story by: Quaninoo Reuben