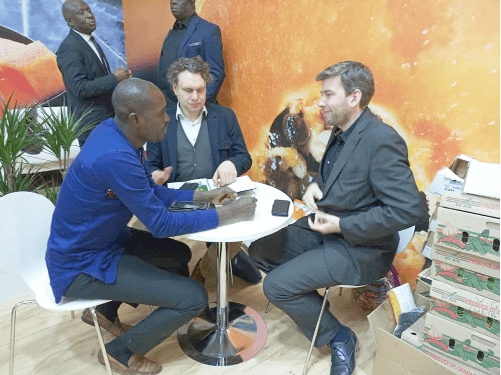 An agroprocessing company, Maphlix Trust Ghana (MTG) Limited, is awaiting a GHȼ2.6 million credit facility from the Ghana Export-Import Bank (GEXIM) to start a project which will see it exporting cassava derivatives.
The company wants to use the facility to establish a processing plant in order to begin the supply of about 250 tonnes of cassava flour per shipment to InterGlobal Products, a company based in United States of America (USA).
Also, MTG is finalising discussions with other companies based in USA, Belgium and the Netherlands to export cassava flakes, known locally as gari to the respective countries.
The Managing Director (MD) of MTG, Mr Felix Yao Kamassah, who disclosed this to the GRAPHIC BUSINESS on March 14 in Accra, observed that demand for the cassava derivatives were available in Europe and USA but capacity issues on Ghana's side was a big challenge.
On its own strength, he said MTG had already secured a 400-acre farmland and subsequently engaged the services of about 140 out-growers to start the cultivation of the cassava.

"About GHȼ1.6 million out of the facility would be used to upgrade our manual processing plant into a mechanised plant while the rest will be used as working capital for the project to start," he said.
The interest of the companies in Ghana's cassava derivatives were first made in Berlin, Germany, at an international agro-food fair in February this year where GEXIM and Ghana Export Promotion Authority (GEPA) led a Ghanaian delegation to participate.
National output
Ghana's national output for cassava cultivation is 16 million tonnes per a year, of which 11 million tonnes are available locally for consumption, official data from GEPA has shown.
However, only four million tonnes are consumed leaving approximately seven million tonnes surplus.
GEXIM interest
Asked whether the GEXIM had shown the green light, Mr Kamassah said the present management of the bank had given an assurance that it would support MTG to execute the project.
"Based on the discussions we are having now, I think the bank has shown interest in supporting my company to close this deal. They have even visited my farm twice. "Initially, our proposal was US$400million under the then Export Trade, Agricultural and Industrial Development Fund (EDAIF), but we have scaled it down to GHȼ2.6 million and the bank has shown interest," he said.
When the funds are made available, he stated that his company would employ more than 350 people in addition to the out-growers to work at the processing facility.